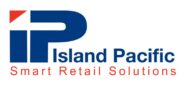 Island Pacific
Island Pacific has offices in the US, UK, Australia and New Zealand. Island Pacific's solutions include retail merchandising, merchandise planning, financials and point of sale software solutions.
For 30 years, Island Pacific has been a thought leader in retail software solutions, and has developed a reputation for delivering high-quality, high-reliability software and services to the retail industry. As a result, Island Pacific is a leading resource for scalable, flexible and affordable solutions for retailers around the world. Island Pacific's solutions are used globally in market segments such as apparel, footwear, furniture, entertainment, electronics, discount and variety.

AdvanceRetail
AdvanceRetail Technology, since launching it's first retail POS system in 1990, is now a leading global retail solutions provider with offices in NZ,  Australia and Malaysia and representation covering the Asian region including China, Hong Kong, and Singapore.
Designed for multi-store retailers, AdvanceRetail has solutions for chain store and franchise retail, with simple configuration options that allow rapid tailoring of the system to meet individual business requirements.  The AdvanceRetail developer SDK allows retailers to easily extend the AdvanceRetail POS with custom integrations and workflows, based on industry standard development tools and a web services platform.

Intelligent Retail
Intelligent Retail Ltd is the developer of the "Connect" multi-channel retail solution with offices in the UK and Australia.
Founded in 2004, Intelligent Retail was the first company to design a multichannel retail solution specifically around the needs of independent retailers – encompassing in-store PoS systems, eCommerce, mail order, telephone orders, as well as online marketplaces. The company's award-winning "Connect" multichannel epos system is used today by around 600 retail customers throughout the UK and Ireland and provides retailers with both a comprehensive in-store solution as well as an online "Connect eCommerce" webstore. Backed by in-house creative design and online marketing teams and featuring seamless integration into leading online marketplaces, including eBay and Amazon, the "Connect" epos solution allows retailers to rapidly develop an effective web channel.
As part of Constellation Software via its operating group Vela Asia Pacific, 3Q benefits from Vela's wealth of experience and best practices, its global footprint, financial stability and corporate governance.  Vela adds the experience and capacity to support the almost 40-year history of the 3Qs Group's significant and diverse retail customer base, and supports the growth of our customers, staff and products.
3Q Holdings intends to fuel growth for the company organically and by paying attention to the fundamental principles of:
ensuring that we grow within our means
offering good service
aiming to generate profits with a positive cash flow
aiming to generate profits with our own intellectual property
For more infomation about 3Q Holdings Limited, contact info@threeq.com.au